Our Team
Bonnie Sullivan, RPR, HRM Cert.
Managing Director
As Managing Director of Sullivan Search, Bonnie attracts and develops exceptional research, consulting and search teams to serve the needs of long-term clients and those referred to her by long-term clients. Whether its clients, candidates or consulting staff, Bonnie builds relationships that sees these professionals reach out and want to work with her time and again. With nine years as manager and top performer in both Canadian and global recruiting firms, Bonnie has demonstrated her flexibility and adaptability to work with clients and leaders across many sectors of the Canadian economy.
Known for her deep client relationships, her prolific energy, her willingness to listen, learn and be creative, Bonnie has solved many pressing and complex searches for her clients. A Qualified Professional in The Attentional and Interpersonal Style Inventory (TAIS) psychometric leadership assessment tool, Bonnie works closely with applied psychologists in understanding candidates' performance profiles.
Bonnie prides herself in managing both her work and family life – she keeps herself busy with her 3 beautiful and "highly energetic" boys – tolerant and supportive husband, friends and family.

Bernice Gordon B. Mgmt., CPHR
Senior Consultant, Executive Search and Human Resources
As Senior Consultant, Bernice brings 17 years' experience in HR leadership and executive search roles, within international and fast growth companies. Her breadth of experience spans across consulting, agriculture, EPCM (Engineering-Procurement and Construction-Management), logistics and transportation environments.
Bernice excels in supporting clients with strategic planning, work force planning, talent acquisition/recruitment, performance management, compensation and benefits, employee engagement, employee relations, policy development, succession planning and training and development.
Known for her ability to be proactive with strong strategic, analytical and negotiating skills, Bernice is recognized as a change agent with successful program development and implementation experience.
Bernice holds a Bachelor of Management from the University of Lethbridge and is a CPHR.
Bernice prides herself with her family's involvement in youth soccer and volunteering with her adorable puppy in the community.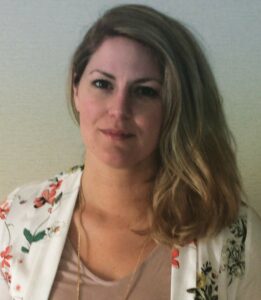 Tam Sullivan
Recruiting Manager, Sales and Marketing
With a strong background in recruitment, sales and marketing, Tam brings over 12 years' experience to our team.  Having been a top performer in previous sales and marketing roles herself, she has an exceptional ability to evaluate and attract top talent to her client's organizations.
In her spare time, Tam enjoys staying active, playing volleyball and spends the majority of her life at hockey arenas cheering on her son – an exceptional goalie!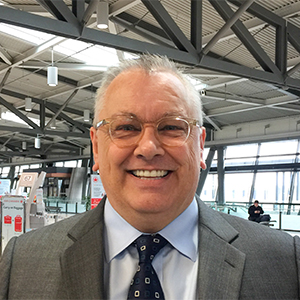 John Harper, BA
Affiliate
John is a People & Team Strategist. He is an expert in reading and identifying an individual's core behavioural talent to determine if they have what it takes to lead others, sell, execute, and drive results. He performs over 600 psychometric assessments per year in a broad section of industries from CPG, Pharmaceutical, Crown Corporations, Manufacturing to Municipal.
John is a seasoned professional who has built long term partnerships with his clients because of his commitment to getting results. He is consumed with keeping low-performers out of his client groups while accurately determining the potential of existing employees.
In its simplicity… John acts like a "co-pilot" for Business Leaders on their People Strategy.